Remote Learning-Call the DPS Dots Hotline at 720-423-3163 for tech support.
SeeSaw Support-Click link for support instructions
Remote Learning School-Wide Schedule: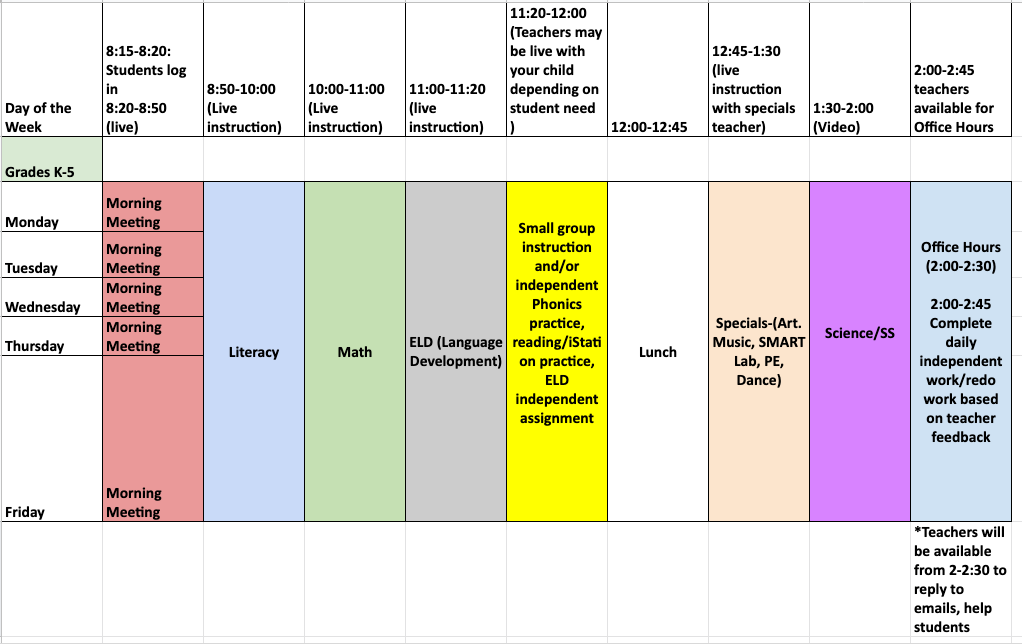 We are committed to continuing to provide excellent programming through our remote plan starting August 24 and running through Oct. 16th. Just a reminder that students have the option to stay virtual all year or return in person when is it safe to do so. Based on feedback, teachers will be leading live sessions from 8:20-11:20 and again from 12:45-1:30. Some students may also be in live small group sessions from 11:20-12:00.
Visit here for more information on the DPS options for learning during the 2020-2021 school year.
Classroom Teacher(s) for the 2020-2021 School Year:
Grade levels will be teaching in teams to support the transition from remote to virtual or in-person depending on your selected option. As parent selections change, we want to ensure that your child is familiar with each grade level teacher. We appreciate your understanding and flexibility in advance.
Keep Calm and Fly On! Help your child when they're stuck!